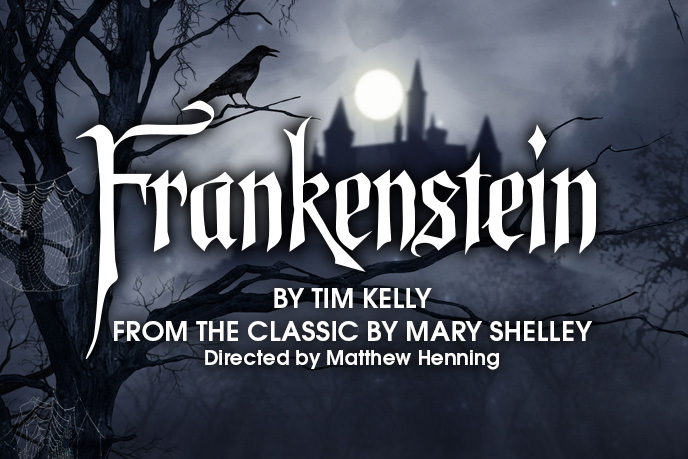 Frankenstein
---
Oct 20, 21, 27 & 28, 2017 at 7:30 pm
Oct 22 & 29, 2017 at 2:00 pm
---
By Tim Kelly
Based on the Novel by Mary Shelley
Directed by Matthew Henning
Ticketing Open
Individual Ticket Pricing
Call the Capitol Theatre Box Office at (717) 263-0202 or Purchase Online.
Adults - $21

Students (13-College w/ ID) - $16

Children (Age 12 & Under) - $11
The Capitol Theatre Box Office is open from 11:00 A.M. - 4:00 P.M. Monday thru Friday and one hour prior to show. 
Ticket Prices INCLUDE a Capitol Theatre Service Fee of $3 and children under age 3 are not admitted at any time.
---
Did You Know We Offer Group Rates?
Synopsis
Victor Frankenstein, a brilliant young scientist, returns to his Swiss chateau to escape a terrible pursuer. No one can shake free the dark secret that terrifies him: not his mother, nor his fiancee, nor his best friend. Even the pleading of a gypsy girl accused of murdering Victor's younger brother falls on deaf ears, for Victor has brought into being a creature made from pieces of the dead. The creature tracks Victor to his sanctuary to make a demand. Against his better judgment, Victor agrees and soon the household is invaded by murder, despair and terror!
(Thriller/Drama, Rated PG-13)
OUR CAST
Jeff Leinbach - Ernst, Inspector General of Police
AimeeBeth Davis - Sophie, Housekeeper
David Hewitt - Victor Frankenstein, Young Scientist
Kaytie Greenawalt - Elizabeth, Victor's Fiancé
Bryton Zook - Henry, Victor's Friend & Scientist
Debra Kennedy - Frau Frankenstein, Victor's Mother
Brent Blair - The Creature, Artificially Created Man
Olivia Moxley - Justine, Gypsy Girl